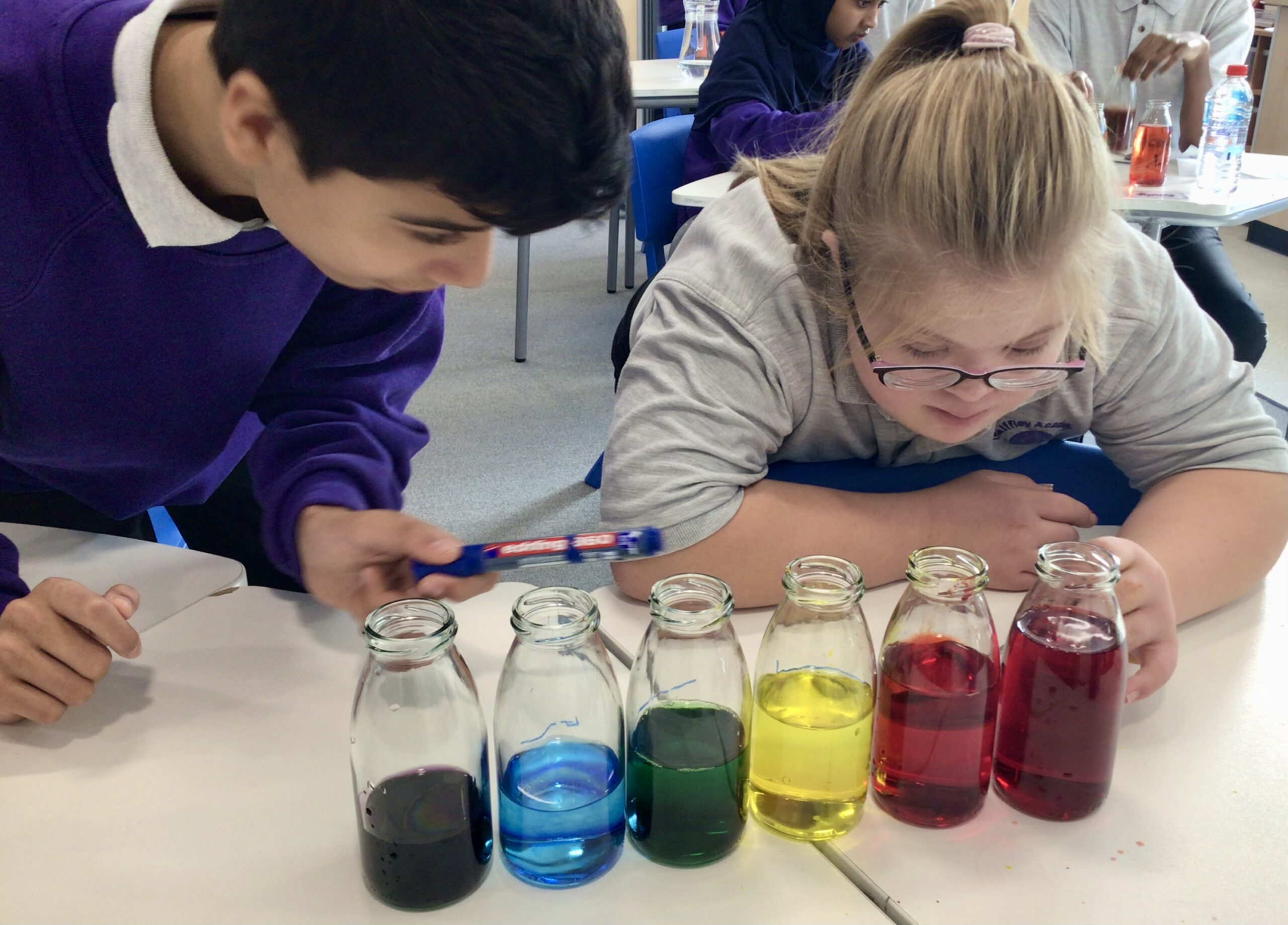 A high-quality science education provides the foundation for understanding the world around us. Science teaches an understanding of, and develops a sense of excitement and curiosity about natural phenomena. It aims to stimulate students to find out why things happen in the way they do and encourages them to understand how science can be used to explain what is occurring, predict how things behave and analyse causes. It teaches our students to work scientifically to stimulate creative thought and understand the nature, processes and methods of science. Students learn to ask scientific questions and begin to appreciate the way in which science will affect the future on a personal, national and global level.
Objectives
The objectives of teaching science are to enable our students to:
Work scientifically to develop an understanding of the nature, processes and methods of science, through different types of scientific enquiry that help them to ask and answer scientific questions about the world around them
Understand the uses and implications of science, today and for the future
Develop scientific knowledge and conceptual understanding in the following areas:

Biology: including plants, animals, habitats, evolution and inheritance
Chemistry: including everyday materials and their uses, rocks, states of matter and the properties and changes of materials
Physics: including seasonal changes, light forces, magnets, sound, electricity and earth and space
Curriculum Planning
The schemes of work for science are carefully planned within a Thematic Approach to Learning (TAL), or for older students, within a Skills for Life curriculum (SfL). All our science planning ensures that cross-curricular links are made, giving real purpose to learning within the context of a theme. Where links are not valuable, discrete science lessons are planned to ensure key skills and competencies from the National Curriculum programmes of study or the Edexcel Entry Level for science requirements are covered. Where possible, we include a local context, e.g. trips to Oxford National History/Science museums. The students are also able to enjoy enrichment opportunities, e.g. through science assemblies and science fairs, where the pupils become the experts and share their learning with the wider school community.
In the Guggenheim gallery, science is currently delivered over a two year rolling programme, and the students work towards achieving an Edexcel Entry Level science qualification.
The content overview is below:
Subject
Area of Focus
Biology
1a) Cells, genetics, inheritance and modification
1b) Health, disease and the development of medicine
Chemistry
1a) Atoms, compounds and states of matter
1b) Separating mixtures, breaking down substances, acids and metals
Physics
1a) Forces, movement and energy
1b) Waves and radiation
For further details about the course specification, please follow:
https://qualifications.pearson.com/en/qualifications/edexcel-entry-level-certificate/science-2016.html
The Iffley Academy delivers science by using a variety of teaching and learning styles to meet the needs of all our learners and their specific SEND. Medium and short term plans demonstrate the range of different approaches, e.g. whole class teaching and enquiry-based research. Where students participate in activities outside the classroom, risk assessments are carried out prior to the activity to ensure that it is safe and appropriate for all students.